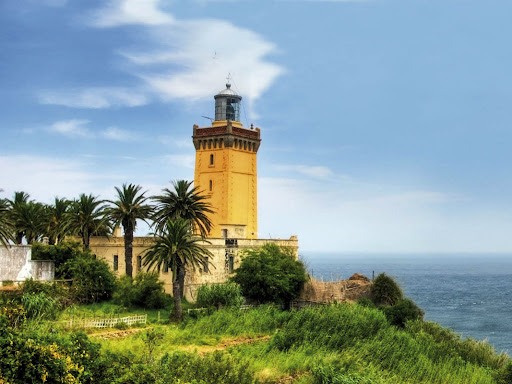 6 DAYS DESERT TOUR FROM TANGIER
LET US MAKE YOUR 6 DAYS DESERT TOUR FROM TANGIER COME TRUE WITH US 
This 6 Days desert tour from Tangier is the best option for those who want to discover the real Morocco. Enjoy the spectacular landscapes of the Rif Mountains and the town of Chefchaouen, also known as Morocco's blue city. Explore the great city of Fes, the oldest, cultural, and religious city in the world.
During this 6 days tour from Tangier, you will also discover the middle and high Atlas mountains, Ifrane, Cedar forest in Azrou, and Ziz valley, one of the most beautiful rivers in the kingdom, as well as experience camel ride to spend a night out at desert camp, including magnificent Sunset & Sunrise over the dunes.
This private Tangier 6 day desert trip, will allow you to spend a lot of time in the Sahara desert, explore the Merzouga desert, and meet the Berber nomad families… On our Tangier Morocco 6 day desert trip, you will see the local Rissani weekly market, the beautiful Todra valley and gorge, Dades Valley and Taourirt Kasbah, Ouarzazate film studios, and the UNESCO World Heritage Site of ksar Ait Benhaddou and end in Marrakech.
6 Days

desert tour from Tangier

 Price range per person depends on the category of accommodations (standard or luxury), as well the number of travelers. 
Note: the more travelers you travel with the cost per person will be decreased
please if you want to mix between two accommodation let us know
THE HIGHLIGHTS OF 6 DAYS DESERT TOUR FROM TANGIER
Stunning Rif mountains
Blue pearl of Chefchaouen
Splendid middle & high atlas mountains
The oldest, cultural, religious city of Fes
Experience Camel trek in the desert
Beautiful Sunset & sunrise over Erg Chebbi dunes
Magical night at Merzouga desert camp
Visit Berber nomads
Traditional market of Rissani
Todra Valley & gorge
UNESCO heritage site of Ait Ben Haddou
PROGRAM ITINERARY OF 6 DAYS IN MOROCCO FROM TANGIER
DAY 1: Tangier to Fes via Chefchaouen
You will be picked up from your hotel, airport, or any place by your driver and begin our 6 Days Desert Tour From Tangier going through the stunning Rif mountains passing by Tetouan and continuing to the charming blue city "Chefchaouen" where we will have free time to discover this enchanting little town walking through its narrow streets painted with blue and white colors that will give you the opportunity to take some beautiful pictures, visit its old medina.
After a delicious lunch at a local restaurant in the famous Plaza Uta el-Hammam, we will travel directly to Fes while enjoying wonderful views of the Rif mountains and green landscapes of northern Morocco, arriving in Fes in the late afternoon and staying overnight at a decorated hotel/riad.
DAY 2: Fes Sightseeing tour
After breakfast in your riad, the local guide will begin the tour of Fes to explore this great city, the oldest, richest, cultural, religious, spiritual, and mysterious of Morocco's four imperial cities. 
You will visit the old Jewish quarter called Mellah, as well as the Royal palace gate yard, where you will learn about Moroccan Jewish history.
During this visit you will visit the tile art factory and then a wonderful panoramic view of the town.
Afterward, you will begin with a walking tour in the narrow streets, visiting the famous old tanneries, the Quaraouine Mosque, and the University, which is the world's oldest university, the Attarin Medersa, and the Najjarin Fountain, after that we will drive you back to your riad.
DAY 3: Fes to desert via Azrou and Middle Atlas Mountains
Starting our 6 days desert trip from Tangier, your guide will pick you up from your hotel in the early morning and drive you to Todra Gorges, passing through beautiful cities such as Ifrane, known as Morocco's Switzerland, built by the French in the 1930s in the Swiss village style.
We will continue on to the Middle Atlas and the cedar forest near Azrou, where we'll stop to see the Barbary apes (monkeys) or ride a horse.
Following that, you will travel through many Berber villages before arriving in Midelt for your traditional lunch.
Following that, you will enjoy a our 6 days desert tour from Tangier through the Atlas Mountains, taking in the scenery and the scenic, famous town of Imilchil, which is known in Morocco for its traditional Berber weddings and way of life.
There are panoramic views of mountains and fertile valleys to be found there.
We arrive in Todra Gorges at sunset, prepare dinner, and spend the night in a beautiful hotel surrounded by mountains, rivers, and valleys.
DAY 4: Entire Day To Sightseeingthe Sahara Desert
After breakfast, we will embark on an exploration tour of the Sahara desert Merzouga, beginning with a camel trek back, finding a vehicle 4by4, driving through the erg chebbi dunes, enjoying the golden range dunes, visiting nomadic families before heading to the village of dark skinned people (village of the Gnaoua), originally slaves of Sudan, where we will listen to Gnaoua music and explore their lifestyle, in addition to visitation of the nomad of the Sahara Desert to get to know them and their lifestyle.
Ending our 6 days desert tour from Tangier in the local Hotel beside the beautiful view of the dunes.
DAY 5: Merzouga to Dades Valley Via Todgha Gorge
Today, since you're already in the desert, it's worth getting up early in the morning to watch the sunrise near the camp. After this lovely moment, you'll have breakfast and take a shower at the camp before riding the camels or transferring by 4WD back to the original starting point, where you'll meet your driver and continue your 6 days desert tour from Tangier.
We'll pass through small Berber villages like Touroug, Tinjdad, and Tinghir, where we'll stop to admire its beautiful Todgha Valley full of palm trees and vegetation. We'll continue to Todgha gorge, which is located at the foot of the High Atlas Mountains and is a popular destination for rock climbers. We'll have free time to walk through its high canyons.
We'll stop for lunch, then travel to Boumalne Dades in the afternoon, arriving in Dades Valley for dinner and an overnight stay at a hotel/riad.
DAY 6: Dades Valley to Marrakech via Kasbah Ait Ben Haddou and High Atlas Mountains
Today is the final day of our Tangier desert tour 6 days. We Will continue on to Marrakech via Kalaat M'gouna, Rose Valley, and Skoura Palm Grove. 
We visit Kasbah Taourirt and the film studios in Ouarzazate (optional), then drive to Ait Ben Haddou to see its famous and oldest kasbah (declared a World Heritage Site by UNESCO in 1986). Famous films shot in this spectacular location include Gladiator, Obelix, the Mummy, the Jewel of the Nile, Sahara with Penélope Cruz, and others. 
We continue our journey by crossing the High Atlas Mountains via Tizi N'tichka, Morocco's highest road pass at 2260 meters above sea level, which offers spectacular views of valleys, mountains, and many Berber villages nearby.
Arrival in Marrakech in the afternoon/evening, transfer to your hotel, and your 6 Days Desert Tour From Tangier comes to the end.
INCLUDED AND EXCLUDED IN THE TANGIER DESERT TOURS
GOOD TO KNOW ABOUT THE TOUR
Book or Send us your inquiry about this 6 days tour from Tangier; and we happily to answer as soon as possible.
Please make sure that your email is correct before submitting.
RELATED MOROCCO DESERT TOURS: