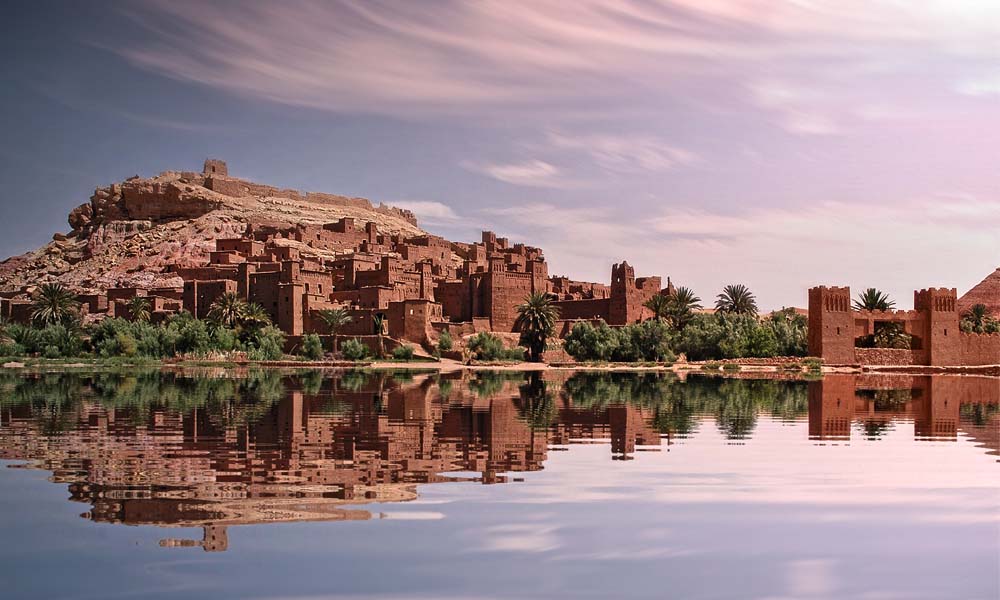 BEST DESERT TOURS FROM OUARZAZATE
Before we embark on desert tours from Ouarzazate. This is an overview about Ouarzazate, which is a city located in southern Morocco, known for its stunning desert landscapes, historic kasbahs, and as a popular filming location for many Hollywood movies and TV shows. Here's an overview of Ouarzazate and what you can expect when traveling to this unique destination:
Location: Ouarzazate is situated in the Draa-Tafilalet region of southern Morocco, approximately 1160 kilometers (720 miles) south of the capital city, Rabat. It is often referred to as the "Gateway to the Sahara Desert" due to its strategic location at the crossroads of the Sahara Desert and the Atlas Mountains.
WHY DESERT TOURS FROM OUARZAZATE?
Ouarzazate, located in southern Morocco, is often referred to as the "Gateway to the Sahara Desert." It is a popular starting point for desert tours for several compelling reasons:
Proximity to the Sahara: Ouarzazate is strategically located near the edge of the Sahara Desert, making it a convenient base for exploring the desert. This means that you can quickly immerse yourself in the stunning desert landscapes without having to travel long distances.
Variety of Desert Landscapes: The Sahara Desert is incredibly diverse, with shifting sand dunes, rocky plateaus, oases, and more. From Ouarzazate, you can access a wide range of desert landscapes, allowing you to experience the full spectrum of desert beauty.
Film Studios: Ouarzazate is known for its film studios, including Atlas Studios and CLA Studios, which have been used for numerous Hollywood productions. These studios offer visitors a chance to explore movie sets and learn about the film industry in Morocco.
Historical and Cultural Significance: Ouarzazate itself has historical and cultural attractions, including the Taourirt Kasbah, a UNESCO World Heritage site. Exploring the town provides insights into the rich history and architecture of the region.
Availability of Tours: Ouarzazate is well-equipped with tour operators and agencies that specialize in desert tours. You can easily find a variety of tour options, including day trips, multi-day excursions, and adventure tours to suit your preferences and budget.
Accessibility: Ouarzazate has good transportation links, including an airport and well-maintained roads, making it easy for travelers to reach the town. This accessibility contributes to its popularity as a starting point for desert adventures.
Local Expertise: They have extensive knowledge of the region and can provide valuable insights into desert flora, fauna, and local customs. They can also ensure that you have a safe and enjoyable desert experience.
Comfortable Accommodation: Ouarzazate offers a range of accommodations, from luxury hotels to budget-friendly options, making it easy to find a comfortable place to stay before and after your desert adventure.
BEST 3 DESERT TOURS FROM OUARZAZATE
To Morocco Travel Offers you the chance to enjoy the best tours from Ouarzazate in Morocco, with our best desert tours from Ouarzazate, you don't need a big budget to be able to travel to Morocco, its is affordable prices, there are a discount in conditions, so as to make you able to book your dream Ouarzazate tour to Morocco with us.
Note: all these desert trips from Ouarzazate can be modified, if you didn't find what you want feel free to Contact Us for any extra info.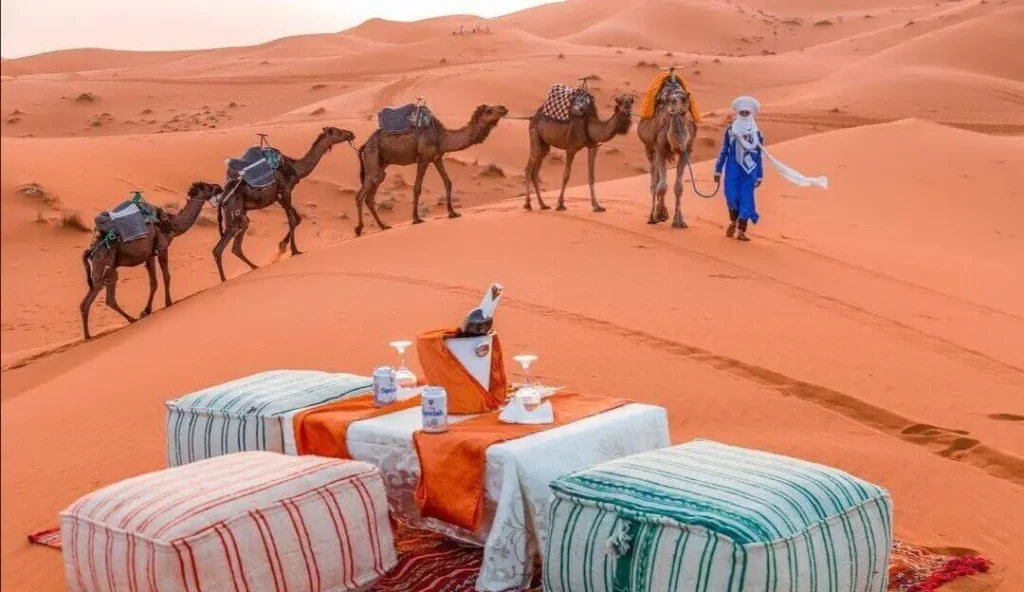 2-Day desert tour from Ouarzazate
The trip will start early morning from Ouarzazate heading to the desert via many beautiful places…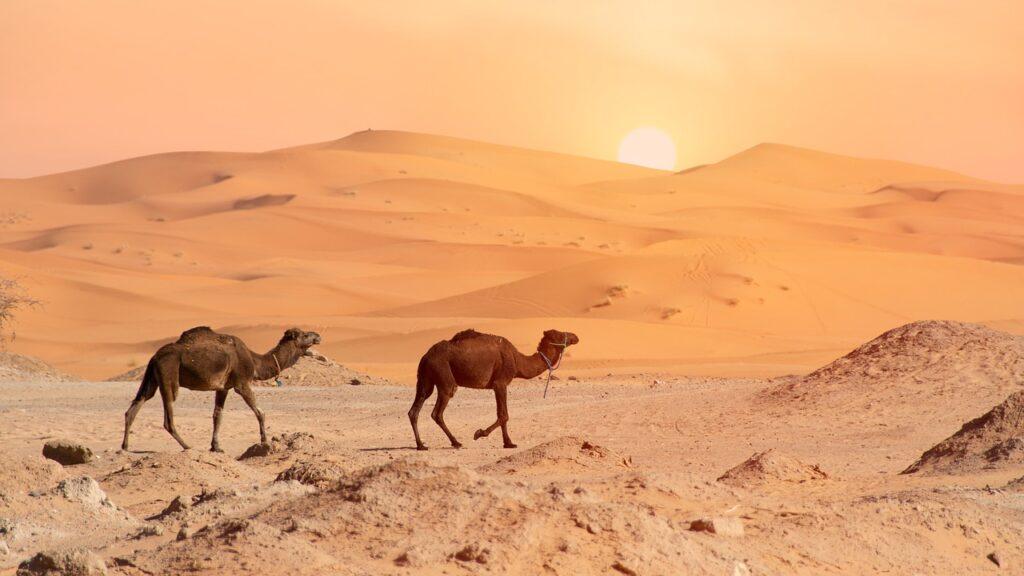 3-Day tour from Ouarzazate / 2-Nights In the Desert
This tour is amazing and good for those who want to spend enough time to discover the Sahara desert…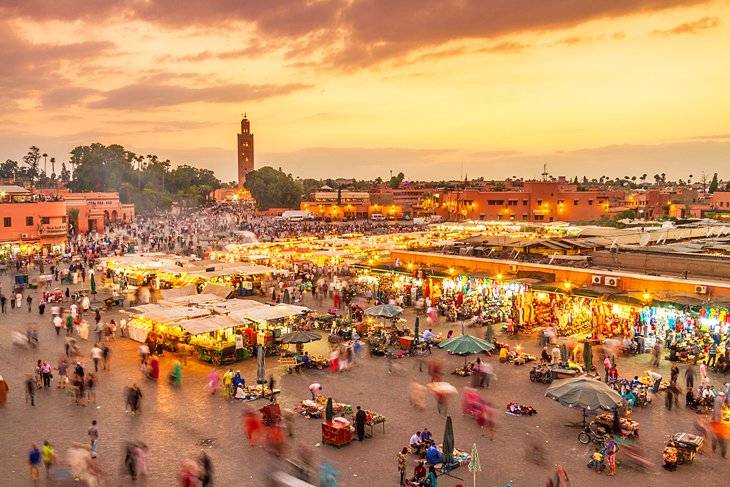 4-Day desert tour from Ouarzazate to Marrakech
Start your trip from Ouarzazate heading to the desert, and end it in Marrakech…