BEST MOROCCO TOURS FROM TANGIER
MOROCCO TOURS FROM TANGIER
Before going on this Morocco tour from Tangier, we would like to give you some overview about this amazing city of Tangier.
Tangier has been a strategic point throughout history, due to its location near the Strait of Gibraltar, being the gateway to and from the Mediterranean. Virtually all civilizations have had some influence on the city: Romans, Phoenicians, Arabs, Portuguese, British, Spanish,…
During part of the 20th century, it constituted an international protectorate called the International Zone of Tangier, until the incorporation of the city into Morocco with the independence of the country.
Tangier is the second industrial center of Morocco after Casablanca. But it is also a tourist city and gateway to southern Europe.
BEST 3 MOROCCO TOURS FROM TANGIER
Here you will find the best Morocco tours from Tangier, and ending in the city you want.
All our tours are adjusted to the wishes of our clients. We bring our experience to offer the best in accommodation, private transportation, Berber driver/guide (languages: Spanish, English, French, Italian…), and activities (Quads, Sand-boarding, Yoga…) making your trip unique and unforgettable. With the To Morocco Travel Agency we will make your dream Morocco tours from Tangier come true.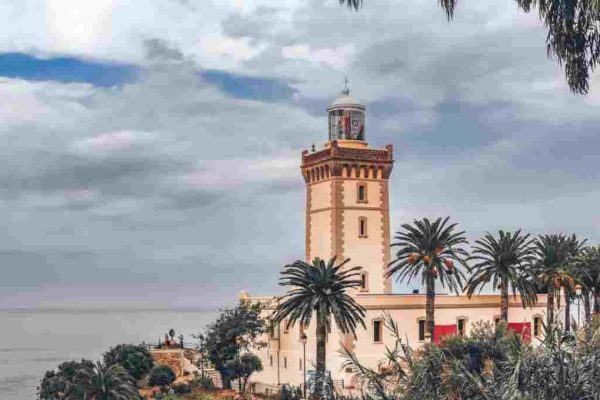 This 5 days desert tour from Tangier is the best sold trip from Tangier to discover the south of Morocco…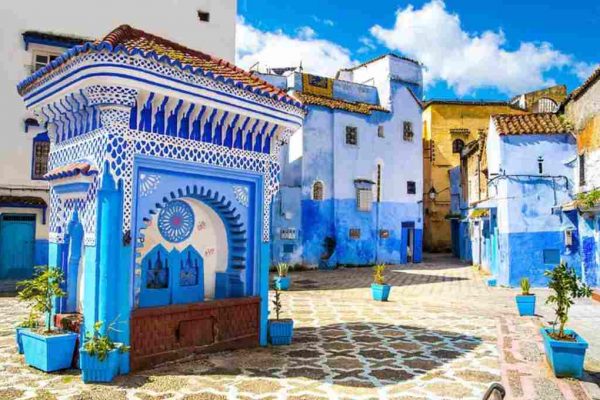 This 6 days desert tour from Tangier will allow you to discover the best sites and beautiful places of Morocco…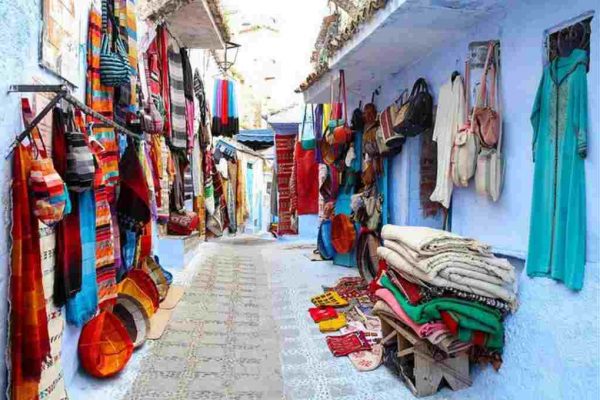 Join us to this 7 days desert tour from Tangier to discover the hidden gem of the Sahara desert of Morocco…
THE BEST THINGS TO DO IN TANGIER
Visit The Kasbah
Kasbah dates from the 17th century, and wandering through its narrow streets and the famous 17th-century palace, now transformed into a museum and located off Place du Menchoar, is an interesting experience (often referred to as Place de la Kasbah).
The Kasbah is a picturesque area with whitewashed houses and breathtaking views. You can spend about an hour exploring the Kasbah's brightly colored maze of streets. The best self-guided walking path is highlighted on a map near the Bab Haha gate.
If you want to see the Kasbah but are afraid of getting lost, tours are always available so you don't miss out on this wonderful experience!
Tangier's Grande Mosquée
Tangier's historic main mosque, located in the city's old medina, the route leading to the sea leads east past this grand green-shingled mosque, which used to house a Portuguese church. Non-Muslims are not permitted entry.
Tombs of the Phoenicians
Nearly 100 graves were exhumed from this Punic-Roman necropolis overlooking the sea in the early 1900s. To watch the sun set into the Mediterranean Sea, visit a 3000-year-old cemetery with nearly 100 graves. Just a few steps away from Cafe Hafa.
The Kasbah Museum
This museum, formerly known as 'Dar al Makhzen' or the Sultan's Palace, occupies a significant portion of Tangier's Kasbah. The museum displays mosaics, Moroccan artworks, and artifacts. It is also worth a visit for the stunning architecture and gardens. Tangier's historical role in connecting Africa and Europe, aided by its geographical location, is depicted in the museum.
Join Us For A Memorable MOROCCO DESERT TOURS FROM TANGIER
On these Morocco Sahara desert tours from Tangier is the best way to explore Sahara, which covers more than 75% of Morocco. The easiest way to experience the Moroccan desert. tour packages usually cost from € 200, depending on the duration, and number of travelers. This includes camel riding, transportation, meals, hotels and camping accommodation. A Morocco Desert Tours from Tangier is a great opportunity to discover the Sahara Desert. We recommend contacting the To Morocco Travel Agency. and We will guide you through travel routes and activities according to your desired type of tour, and will guide you according to your budget.
Request information and enjoy an unforgettable desert trip.