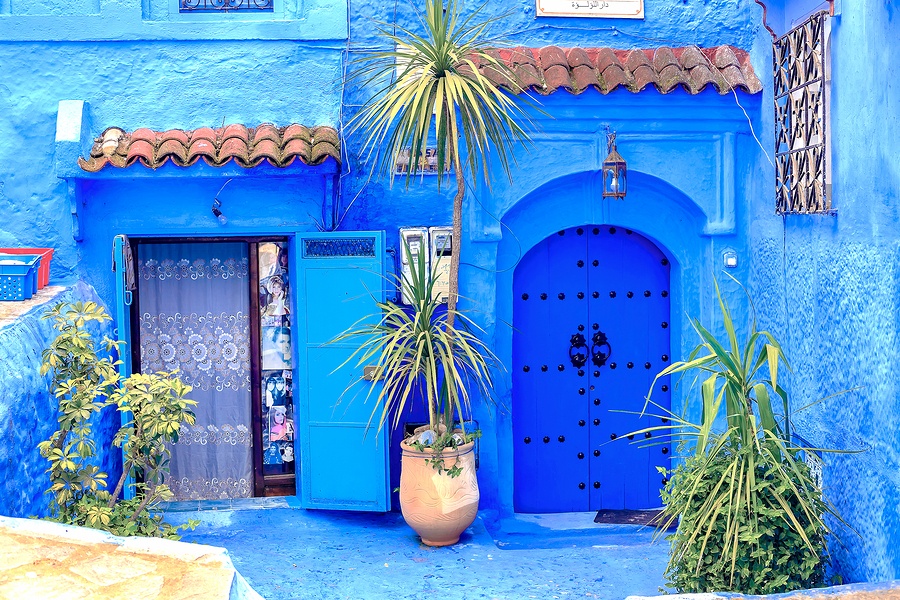 6 DAYS TOUR FROM CASABLANCA / IMPERIAL CITIES TRIP
LET US MAKE YOUR 6 DAYS TOUR FROM CASABLANCA TO IMPERIAL CITIES COME TRUE WITH US 
Your guide/driver will pick up from any location in Casablanca.
The Tour from Casablanca price depends on the number of travelers, Category of the accommodation. feel free to contact us to customize your own 6 days trip from Casablanca. ( private tours available).
During this 6 Days imperial cities tour from Casablanca, you will discover the North's Morocco from Casablanca; after the pick up you will go on 6-day trip from Casablanca, visiting Casablanca, Rabat, explore Meknes, Fes souks and, then visiting the Chefchaouen and Tangier.
6-day imperial cities tour from Casablanca Price range per person based on the type of accommodation ( standard or luxury ), as well the number of travelers. 
Note: the more travelers you travel with the cost per person will be decreased
please if you want to mix between two accommodation let us know
THE HIGHLIGHT OF THIS 6 DAYS TOUR FROM CASABLANCA
TOUR ITINERARY OF 6 DAYS IMPERIAL CITIES TOUR FROM CASABLANCA
DAY 1 : CASABLANCA - RABAT :
In this 6 days tour from Casablanca to imperial cities will begin by meeting you at your accommodation. then your driver/guide will provide you an overview of your 6 Days Morocco tour from Casablanca.
The trip will start in Casablanca the major commercial capital of Morocco, you will have a first visit in Hassan 2 the second largest mosque in the world, as it is one of the great examples of Morocco architecture, then move on to Mohamed 6 where the must old government buildings. 
Before moving to the capital Rabat to visit the Hassan Tower which was built in 12th-century, then the Oudayas Kasbah, the 11th-century fortress built in Andalusian style, it gives a panoramic view of Salé city and the Atlantic Ocean. 
At the end of day you will be driven back to your hotel.
DAY 2 : RABAT - VOLUBILIS – MEKNES SIGTHSEEING :
The second day of our imperial cities tour from Casablanca 6 day, and after your Breakfast at the hotel/riad, we will drive you to Volubilis, where we will have the free time sightseeing; Volubilis is a city fell to local tribes around 285 and was never retaken by Rome because of its remoteness and indefensibly on the south-western border of the Roman Empire. 
Then we will go to Moulay Idriss, A city is built upon the rocky hills, with the buildings tumbling down the slopes dramatically, this is a main center that takes place during an annual religious festival in August .
The next stop will be at Meknes, an imperial city that is worth visiting as it has existed since the first rulers of the Alawite dynasty that ruled Morocco. 
There you will visit the grandiose gateway of Babb el-Mansur, the Sahrij Souani Basin and The sumptuously decorated Moulay Ismail Mausoleum and the souks and alleys of old city. 
At the end of this exciting day, we will stay overnight in the local Riad a Meknes.
DAY 3 : MEKNES - FES DAY VISIT :
After breakfast in your Riad, we will take a 1 hour drive to Fes, the country's spiritual capital and our oldest city (Fes). you'll travel in our history by browsing its lively souks, old alleyways, and historic monuments; First the Royal Palace gate that makes a welcoming to older parts of Fes, then the Riads headquarter the first ever built in Morocco.
After that you'll visit the Place an-Nejjarine, where an ancient caravanserai overlooks a fountain; wander outside the great Qayrawan mosque, passing 14th century merchant's shops; or head to the tanneries to see how the leather is stained in vats of strikingly colored dyes. 
In the souk el- Attarine the scent of exotic spices fills the air and close by a hammam, or traditional bathhouse steams away from the stresses of life.
We'll get overnight in our Hotel/Riad.The end of your third day in 6 days Morocco tour .
DAY 4 : FES - CHEFCHAOUEN SIGTHSEEING :
After breakfast in your Riad, we'll drive to chefchaouen the blue city via Rif mountains giving you many chances of great photographic landscapes of Berber villages along the road, upon arrival to chefchaouen we will have our lunch in a Moroccan local restaurant.
Then you will visit the blue city with our local guide. This is one of the loveliest cities in Morocco; Small and so easy to explore. 
Your guide will take you to first the Kasbah, a heavily restored walled fortress that now contains a great garden, a small ethnographic Museum, and an even smaller art gallery. 
 Afterwards we will drive to our local Riad for the night.
DAY 5 : CHEFCHAOUEN - TETAOUEN - TANGIER :
On the following day of our 6 days tour from Casablanca, after your breakfast, we will have a chance to take a walk in the city as the morning light shows the true full blue color of the city.
Then enjoy the waterfall of Ras el-Maa to get refreshed, before moving to Tetouan through Rif's mountains where the Artisanal School is the best northern Morocco. 
This is a great chance to see masters teaching apprentices traditional arts, after lunch we will explore Tetouan sights and monuments. At the end of the day we'll take the coast road to Tangier city, stopping along the lovely beaches and the seaside cities for the night in a hotel/riad.
DAY 6 : TANGIER - ASSILAH - CASABLANCA :
On the last day of the 6 days tour from Casablanca and After breakfast, we will visit TANGIER beach and Tangier New City for fans of late 19th and early 20th-century architecture.
After that we'll move to Asilah a beautiful seaside town in the northwest of Morocco, Asilah is a bright and impression, little destination that provides a taste of Spain mixed with Moroccan traditions, the paintings that fill the whitewashed walls of most of the town are by far one of the town's main attractions. as it changes every year, and visitors can wander around and admire each piece of work. Most of the monuments were built in the 15th century.
After lunch we'll continue to Casablanca, your 6 days tour from Casablanca to imperial cities will come to an end with a drop-off at your hotel or riad.
INCLUDED AND INT INCLUDED IN THIS MOROCCO IMPERIAL CITIES TOUR
GOOD TO KNOW ABOUT THIS 6 DAYS TOUR FROM CASABLANCA
This 6 days tour from Casablanca to imperial cities can be tailored to be more personalized and unique.
Here's a packing list you can print out to help you prepare for your Moroccan imperial cities tour.
You can always consult your driver about skipping some stops to spend more time elsewhere.
If this trip doesn't fit your needs you can take a look at these two desert trips, 5 Days desert tour from Casablanca, or this 8 days desert tour from Casablanca.
These prices are subject to change based on the current exchange rate.
You can ask if others are interested in sharing the tour, or let us know if you are interested in this yourself if you book early.
To reserve the car, we require a 20% deposit of the total price.
We accept PayPal, bank transfers in Europe, credit cards, and cash (USD, Euro, GBP or MAD)
Children under the age of 12 receive a 25% discount, while children under the age of 5 are not charged.
If you still have any further questions, fill out the contact form below. We would be happy to answer as soon as possible.