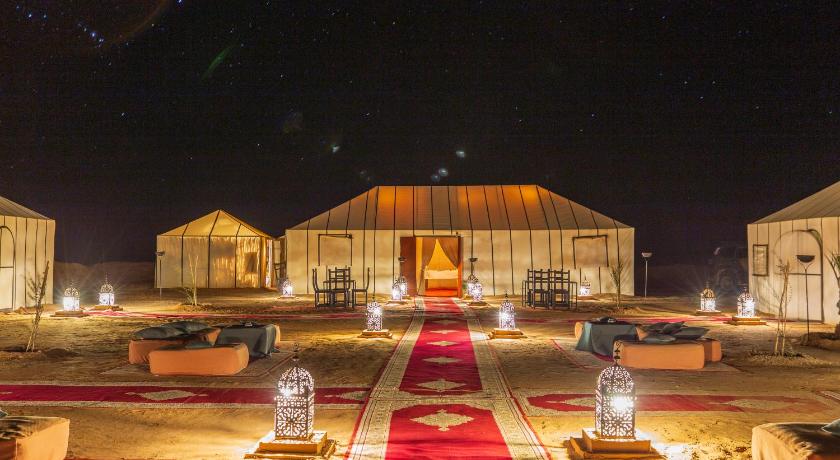 9 DAYS DESERT TOUR FROM CASABLANCA
LET US MAKE YOUR 9 DAYS DESERT TOUR FROM CASABLANCA COME TRUE WITH US
Your guide/driver will pick up from any location in Casablanca
Tour from Casablanca price depends on the number of travelers / type of accommodation. feel free to contact us to customize your own 9-day desert trip from Casablanca ( private and group tours available).
On 9 days desert tour from Casablanca you will discover the North Morocco from Casablanca: after the pick up you'll go on 6 days visiting Casablanca, marrakech, explore kasbah Ait Ben Haddou, camel ride and spend a night in the desert, explore Fes souks.
9 days desert tour from Casablanca Price range per person based on the type of accommodation (standard or luxury), as well as the number of travelers. 
Note: the more travelers you travel with the cost per person will be decreased.
INCLUDED & EXCLUDED IN THIS 9 DAYS IN MOROCCO
TEH HIGHLIGHTS OF 9 DAYS DESERT TOUR FROM CASABLANCA
PROGRAM ITINERARY OF 9 DAYS TOUR FROM CASABLANCA
DAY 1 : ARRIVAL TRANSFER TO YOUR HOTEL :
On the first day of your 9 days desert tour from Casablanca. You will be greeted upon your arrival at Mohammad V airport in Casablanca by a member of our team.
Then, we will be escorted to your hotel/riad. You can have free time to explore the city and the Atlantic ocean. overnight Casablanca.
NOTE: this day can be deleted if you choose to start the tour directly from the airport or your hotel and make it 10 days tour
DAY 2 : CASABLANCA - JADIDA - SAFI - OUALIDIA - MARRAKECH :
On the second day of 9 day trip from Casablanca to Sahara  we are going to leave Casablanca on the road to the coast, while admiring the views of the Atlantic. 
We will pass by El Jadida (was known as Mazagan); this ancient medina was established in 1513 by the Portuguese then Oualidia where you can enjoy delicious seafood in this great  place. 
After lunch we will follow to Marrakech via Safi, one of the great fishing cities then. Upon arrival in Marrakech, you will have a free time to wander in Djemâa El-Fna the busiest square and enjoy its charm and have your drinks while enjoying the view from roof restaurants. overnight at the local riad in Marrakech.
DAY 3 : MARRAKECH SIGHTSEEING :
On the third day 9 days desert tour from Casablanca you will do a small tour in Marrakech, you will enjoy with its Morocco's exotic culture. with one of our local guides, you may visit the Koutoubia mosque built in the 12th century, the Majorelle Garden packed with cacti, palms and ferns, the work of painter Jacques Majorelle.
Then visit plenty of monuments  like the Saadian Tombs This 16th century graveyard full of mosaic tiles 
After a break for lunch. 
you may have time to explore the fascinating souks ( native markets ) it's the town's star attraction you mustn't miss the Babouche (shoes) Souk, Chouari (carpenter's) open-air market, El-Attarine (perfume and spice) souk and the Cherratine (leather) souk and the narrow alleys around the Djemâa El-Fna square where within the evening, you'll be charmed with snake charmers, singers, acrobats, dancers, narrators, and story-tellers – moving from one group to another, and overnight in your riad in Marrakech.
DAY 4 : MARRAKECH – TICHKA PASS – AIT BEN HADDOU KASBAH – DADS VALLEY :
In the early morning and after your breakfast, your will be picked up by your driver, then we will drive through the Atlas Mountains, and drive uphill on twisted roads to the famous Tizi N"tichka pass,( 2260 METERS) where a few stops will be made to take a beautiful panoramic photos. 
After breakfast, continuing our 9-day trip from Casablanca on the way Reaching to a first major stop for sightseeing, it is the Kasbah of Ait Ben Haddou, a UNESCO world heritage site, is also known a set of major Hollywood epics filmed, such as Game of Thrones, Kingdom of Heaven, Lawrence of Arabia, and Gladiator and much more.  
As well as get to know some of the events and architectural mystery of the village and their lifestyle UNESCO, and Kasbah Taourirt, one of the most beautiful Kasbahs in this area and get lunch there.
Afterward, we will drive to Skoura, a town that overlooks many other beautiful Kasbahs, especially the standing 18th century Kasbah of Ameridhil, then we'll get to Kalaat M'gouna – famous for roses and its annual festival. in the Dades Valley where you will enjoy seeing the amazing rock formation good to see in your Morocco Desert trip. 
And the amazing Dades Gorges and its road with so many berber villages. Dinner and Overnight in a local riad.
DAY 5 : DADS VALLEY – TODHRA GORGE – MERZOUGA – CAMEL TREK – DESERT CAMP :
Today of 9 days trip from Casablanca may be the best of all. After breakfast at the riad, we'll enter the gate of the Desert through Todgha Gorges where you will have free time to enjoy the panoramic views of Berber villages overlooking at the valley and enjoy walk under the 300m high cliff, where many rock-climbers come to enjoy their preferred hobbies. 
Then your Desert tour continues to Merzouga (where the camel trekking tours will be awaiting) passing through Tafilalt oasis (lunch-time) Erfoud and er-rissani. 
Arriving at the gate of the majestic desert, the point where we meet our camel caravan, ride your camels through the amazing color-changing sand dunes with the sunset, down to the desert camp.
you will be welcomed with an open arms by a hot cup of mint tea and cookies by the local nomads of the camp.
At your nomad comp you'll have time to relax and enjoy the sunset over golden dunes, one of the best scenic sunsets in the world. 
Finally, you will have dinner in the open air, where you may spend your 1st night under canvas – or if you prefer, under the stars. keep in mind at your request we can bring Berber nomads musicians to play traditional music with drums and dancing around the campfire. 
For your convenience, our camp is equipped with western bathrooms and showers.
DAY 6 : MERZOUGA DESERT- ZIZ VALLEY – ERRACHIDIA- MEDILT – IFRAN - FES :
The next day and After your breakfast in the Sahara desert Merzouga you'll admire the unique beauty of the spectacular Erg Chebbi sand dunes. you'll leave the desert towards Fes through the Ziz valley, first known for its fossils and date palms, then the Ziz Gorges provide a rocky passage that leads to Tafilalt oasis.
The lunch will be in Midelt, then our trip to Fes continues alongside the trailing edge of the Cedar Forest to – Azrou – which in the local Berber means "rock,-located up a steep hill through a variety of woods to the famed cedar forests of Azrou inhabited by endangered Barbary Apes. 
Next stop is Ifrane a Tidy, ordered and modern city that feels more like Switzerland relocated to the Middle Atlas .In late afternoon you will be driven to Fes for the night at Riad.
DAY 7 : FES SIGHTSEEING :
On the 7th day, you will have the full day to explore the old medina Fes by starting to visit the country's spiritual capital and oldest city (FES), by walking on its crowded and traditional souks, epic alleyways, and historical monuments. First the great Royal Palace gate between the new Fes and the old one.
After that we'll start visiting all the sites with cultural and historical interest including the famous Al Karaouine University, the Tanneries (chouara), and the Attarine museum .
After lunch, you'll see the best area to stay in Fes (Fes El Bali), an UNESCO World Heritage site, this is the most exotic and old area in the city, with its alleyways, and epic Moroccan monuments such as Bab Boujloud (the medina's main gate). 
Fes el Bali is a paradise of local hand-made craft-work with colorful Moroccan styles, leather-work, metalwork, and much more, In the afternoon, we'll visit the new city for a drink. Overnight in a Hotel/Riad.
DAY 8 : FES - CHEFCHAOUEN SIGHTSEEING :
In next day and after breakfast in your Riad, we will move to Chefchaouen the blue city via Rif mountains giving you many chances of great photographic landscapes of Berber villages alongside the road, upon arrival to chefchaouen we will have our lunch in a Moroccan local restaurant.
Then you will be escorted by a local guide to visit the blue city. This is one of the loveliest cities in Morocco. Small and so easy to explore. Your guide will take you to first the Kasbah, a heavily restored walled fortress that now contains a great garden, a small ethnographic Museum, and an even smaller art gallery. 
 Afterwards we will drive to our local Riad for the night.
DAY 9 : CHEFCHAOUEN - YOUR DEPART LOCATION :
After breakfast our exciting tour ends, you'll be driven to your departure destination or any other place you choose, and by the way your 9 days desert tour from Casablanca will come to an end with a drop off at your hotel or riad.  
GOOD TO KNOW ABOUT THIS CASABLANCA TOURS
This 9 days tour from Casablanca to Merzouga desert can be tailored to be more personalized and unique.
Here's a packing list you can print out to help you prepare for your Moroccan desert tour for 9 day.
If you are in a tight schedule, we highly recommend you to take this 5 day desert tour from Casablanca
If you have enough time in Morocco and aim to visit as many places as possible, take this 12 Days desert tour from Casablanca.
You can always consult your driver about skipping some stops to spend more time elsewhere.
These prices are subject to change based on the current exchange rate.
You can ask if others are interested in sharing the tour, or let us know if you are interested in this yourself if you book early.
To reserve the car, we require a 20% deposit of the total price.
We accept PayPal, bank transfers in Europe, credit cards, and cash (USD, Euro, GBP or MAD)
Children under the age of 12 receive a 25% discount, while children under the age of 5 are not charged.
Email Us For Any Inquiry, And We Happily To Answer You ASAP.
Please make sure that your E-mail is correct to get our response.
9 DAYS DESERT TOUR FROM CASABLANCA - REVIEWS
Best Casablanca tour trip Ever
It is an unforgettable experience in my life, in my opinion. You will be immersed in Moroccan culture and welcomed by the warm hospitality of the Moroccan people. I would give our dependable driver Hammi and our caring tour guide Hassan 5 stars…
Stunning desert trip from Casablanca ever
By far the best 9-day desert trip from Casablanca! Hassan's tour was fantastic. He took us to all of the must-see attractions and was extremely patient with us as we stopped by a few souvenir shops. Hassan also invited us to tea at his home! Very friendly. He would definitely return to Morocco.
Incredible trip to the desert of Merzouga
A memorable 9 days trip From Casablanca to the desert, the driver and guide showed us beautiful places and provided friendly and professional service. The camp between the dunes was fantastic, with a berebwres concert and delicious food. I wholeheartedly endorse it.